An 8-month legal battle between the Southwestern Athletic Conference (SWAC) and Urban Edge Network, the parent company of HBCU League Pass+, has concluded. Northern District of Alabama Judge R. David Proctor closed the the SWAC's lawsuit against Urban Edge Network. Earlier this year, Urban Edge...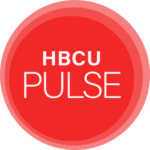 hbcupulse.com
Grambling, however, continued to work with Urban Edge Network on broadcasting select athletic and campus events on HBCU League Pass+
as well as working alongside Urban Edge Network to secure NIL opportunities for student athletes.
The ruling, rendered this afternoon, allows Grambling to continue their partnership with Urban Edge Network.
The ruling also affirms the Supreme Court's ruling on the 1984 NCAA vs. Oklahoma Board of Regents.
The case allowed individual member NCAA schools to negotiate their own broadcasting rights directly with media companies. NCAA member institutions such as Notre Dame (FBS-Independent) and the University of Texas (Big 12) have inked multimillion dollar deals with media entities such as NBC/Peacock and Disney/ESPN.
The SWAC, CIAA & SIAC have designated primary rights for their athletic telecasts to ESPN. Urban Edge network has a primary rights deal with the Gulf Coast Athletic Conference (GCAC) and their 8 member schools. and secondary rights to select athletic events at Grambling, Benedict College, Norfolk State, Virgina University of Lynchburg, Florida Memorial, Virginia State University, Miles College and Morehouse College.